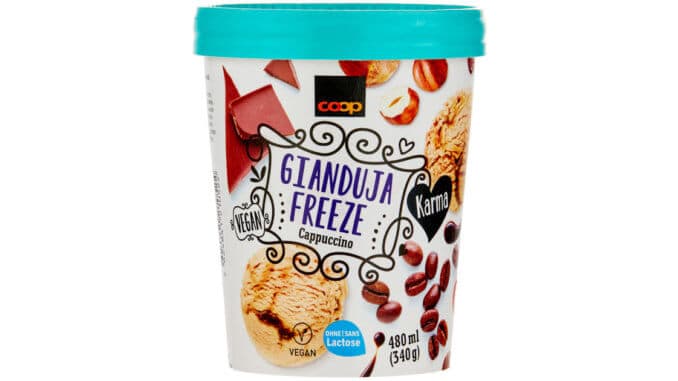 Coop Switzerland, the nation's second-largest grocery store chain, continues to develop its vegan ice cream vary and has launched the Gianduja Freeze Cappuccino as a part of its Karma vary which relies on coconut, hazelnut, cashew and banana and can be found in cups, cornets and a popsicle.
The Coop is the second-largest grocery store chain in Switzerland and it isn't the one chain increasing its vegan vary, Lidl Switzerland has designated 'veggie blocks' signalling that the vegan motion is robust as shoppers scale back their animal consumption in favour of cruelty-free.
The Coop launched the model Karma into its shops in 2017 with roughly 120 merchandise. As we speak over 300 merchandise can be found which are licensed with the Swiss V label, all are vegetarian, most are vegan, lots of Karma's meals have additionally been awarded the Bio Suisse bud certifying they're natural.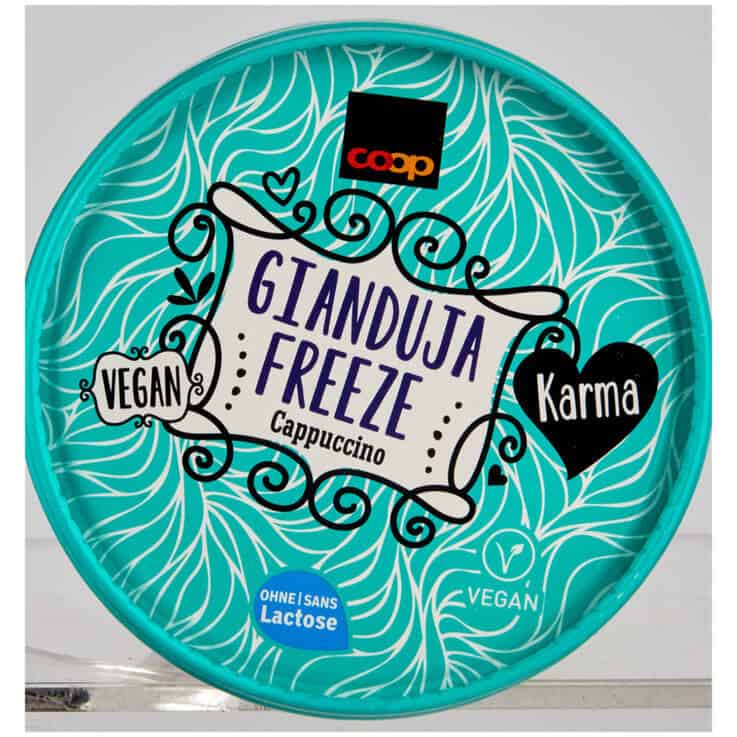 The Gianduja Freeze Cappuccino is a mixture of dairy-free chocolate espresso ice cream and a bitter espresso sauce with a hazelnut base. The brand new Gianduja Freeze Cappuccino is obtainable in a 480 ml mug and retails for CHF 5.95. In addition to this mug, it's out there in cups alongside hazel, coconut, cashew and banana flavours that are additionally appropriate for frappés. The 155 ml cups value CHF 2.80 and the 480 ml cups are CHF 5.95.
Two cornets can be found in mango and fervour fruit or coconut and chocolate and in addition there's additionally an Ice Lolly Cocos Raspberry Dream. All three variations can be found in packs of 6 – the cornets for CHF 8.95 and the popsicle for CHF 5.80.
Associated